REAL EMO - DR.LOWGRADE x REALOEMO T-SHIRT 2020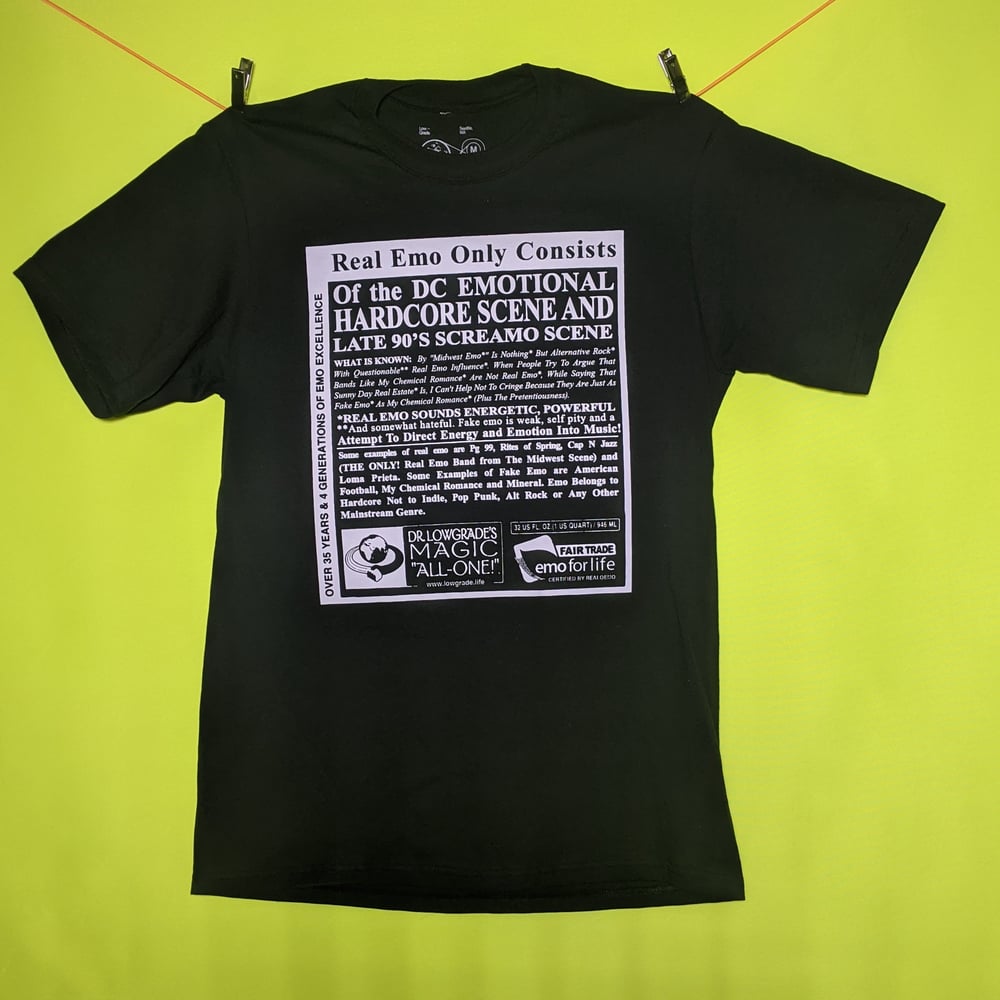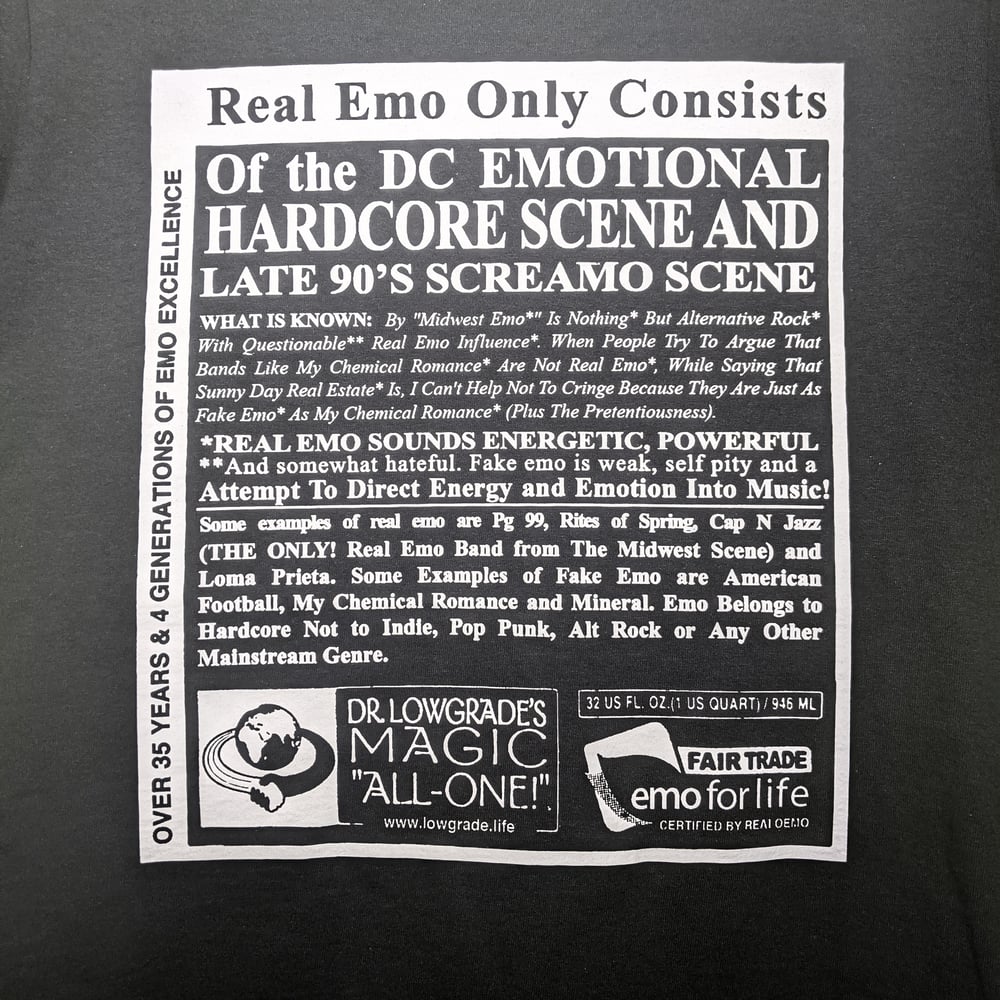 DR. LOWGRADE and @REALOEMO have teamed up to bring you the moral abc's of emo.
100% cotton t-shirt USA made. Screen printed in Seattle, Washington.
Typos fixed. Fresh for 2020.
Thanks to @dead1998 for the new colorway inspo.
Please allow up to 2 weeks processing. We print made to order.
FREE SHIPPING